SRPF News & Events
---
---
---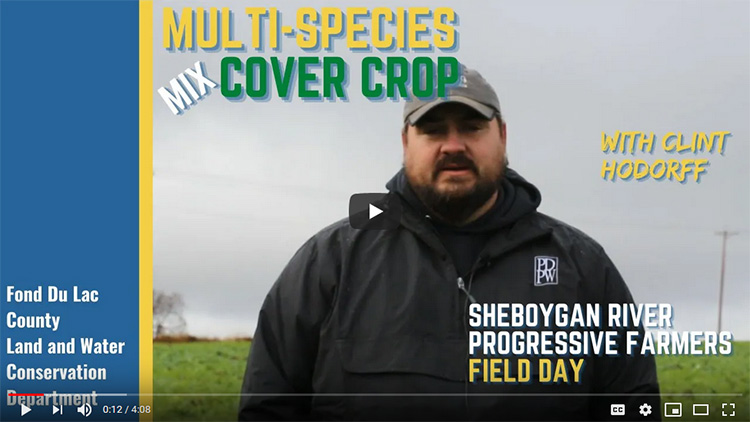 October 23, 2020 at Hodorff Second Look Holsteins
Field day at Eden, Wisconsin dairy farm. Clint Hodorff planted a multi-species cover crop mix following wheat harvest.
The soil infiltrated 4" of rain that we received over a 24-hour period prior to field day.
The mix included grasses, legumes, and brassicas and was seeded at 30lbs/acre.
---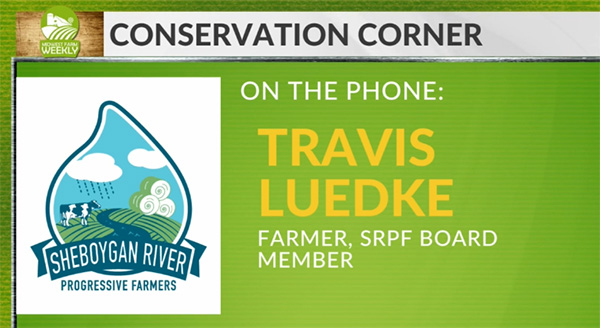 ---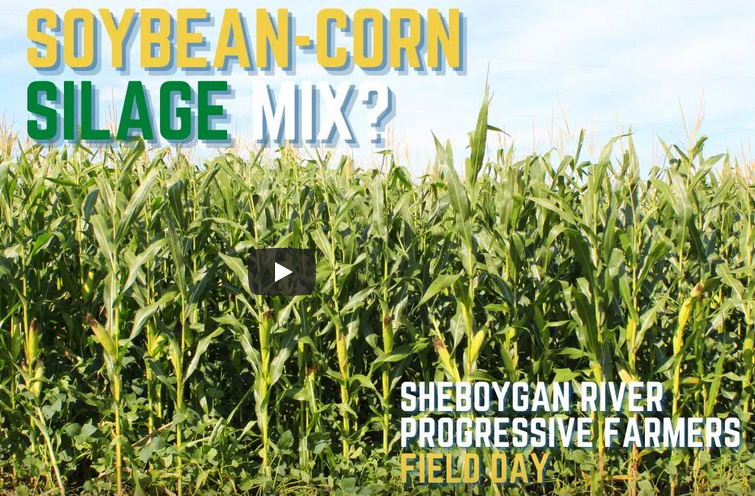 August 28, 2020 Field Day at Loehr Dairy
---
Annual conservation practices survey: A look at the numbers
By Steve Richter, agricultural strategies director, The Nature Conservancy

Members of Sheboygan River Progressive Farmers complete a survey each winter to gauge interest in soil health practices. It's an annual recap of the number of farmers using conservation practices on their fields and a tally of total acres of each practice. In this article, I'll share some highlights from 2019. In your next newsletter, I will talk more specifically about how the practices farmers are using are keeping soil and phosphorus from entering our waters.  
---
What is the Dairy Strong Sustainability Alliance?
Supporting farmers in conservation and their sustainability journey
By Lauren Brey, director of strategic partnership and sustainability, Dairy Strong Sustainability Alliance
The Dairy Strong Sustainability Alliance (DSSA) is a collaborative, industry supported, effort to promote and support farmer-led solutions to today's environmental challenges, taking into account business viability and community engagement. It was established in 2016 driven primarily by the Dairy Business Association, Edge Dairy Farmer Cooperative and The Nature Conservancy.

DSSA provides support for farmer-led conservation groups, including Sheboygan River Progressive Farmers (SRPF), and helps connect individuals, organizations and companies wishing to support their efforts.
---
Congratulations to Our 2020 Scholarship Winners
Dallas Kreisa, Morgan Phipps and Kalista Hodorff
---
Farmer-led group demonstrates new approaches
to conservation during annual field day
See Full Article in Wisconsin State Farmer or PDF
---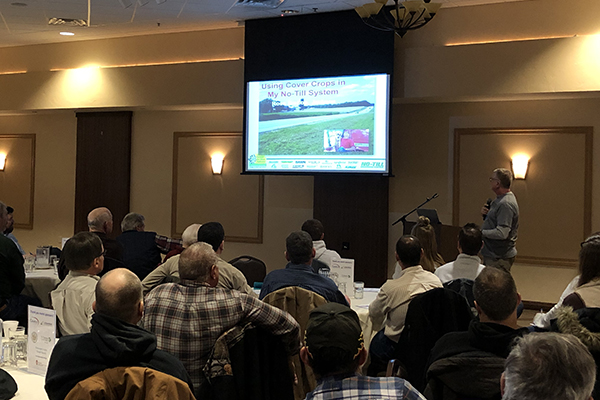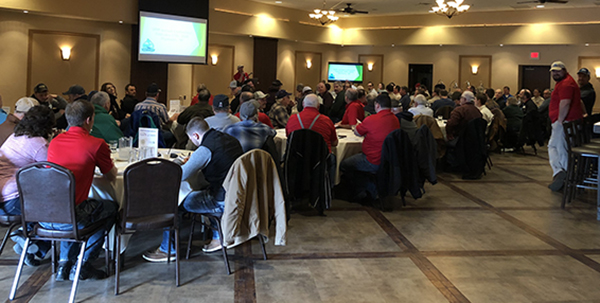 SRPF Annual Conference held February 27, 2020
Plymouth, Wisconsin
Sheboygan River Progressive Farmers 2020 Conference Recap
---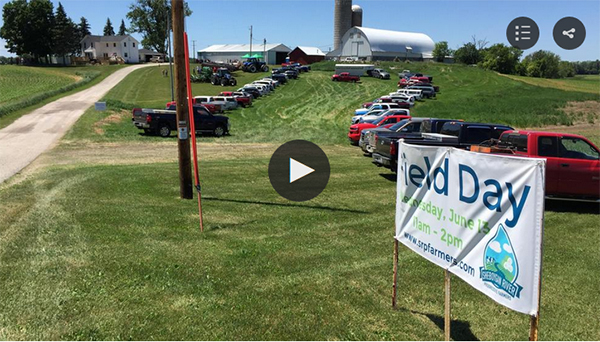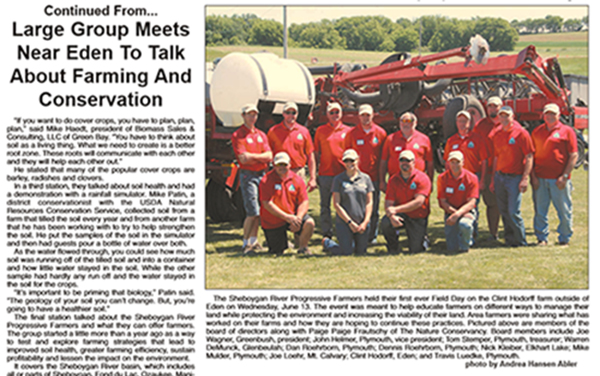 ---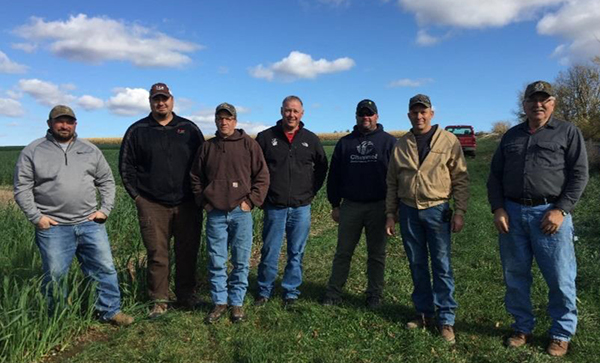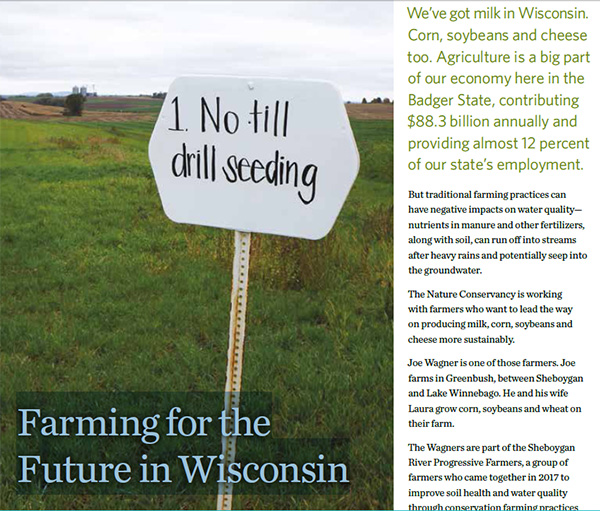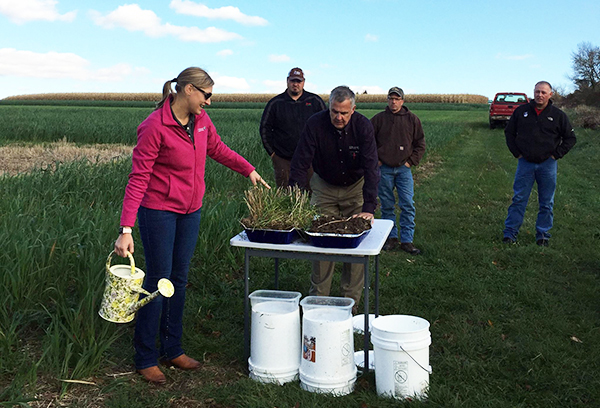 October 25, 2017
We were in the field to see how 2 of the Sheboygan River Progressive Farmers are using cover crops like oats and tillage radishes to improve their soil and reduce nutrient runoff into nearby streams. With support from the Kohler Trust for Preservation, The Nature Conservancy is providing technical and administrative support to help the Progressive Farmers build their organization and get more conservation practices on farm fields in the region.