SRPF News & Events
2020 Sheboygan River Progressive Farmers Scholarship Application
The Sheboygan River Progressive Farmers is offering scholarship(s) up to $500 to graduating high school seniors and current college students that will be enrolled in a four-year college during the 2020-2021 academic year.  Applicant needs to be pursuing an agriculture-related or environmental science-related degree and be a past or present 4-H or FFA member to be eligible for scholarship consideration.  Scholarship money will be dispensed after proof of enrollment is provided and will be paid directly to the college. 
The scholarship application is due April 1, 2020. 
---
Sheboygan River Progressive Farmers Annual Conference
February 26, 2019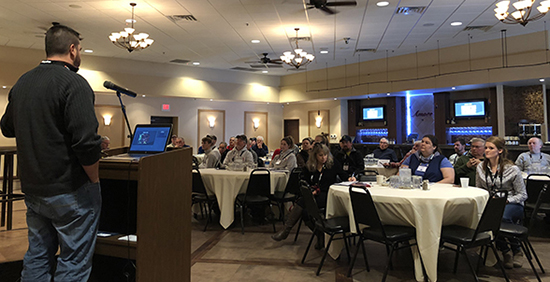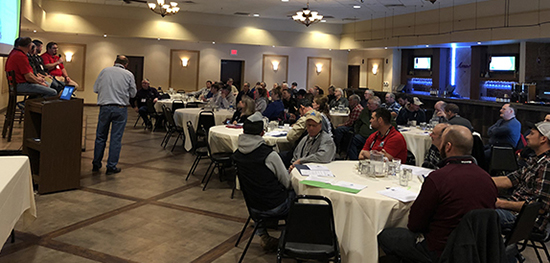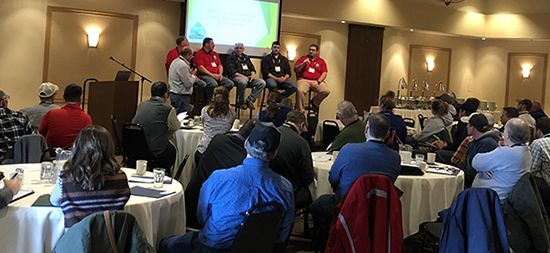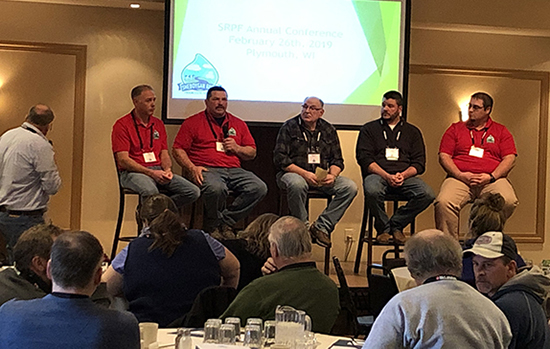 ---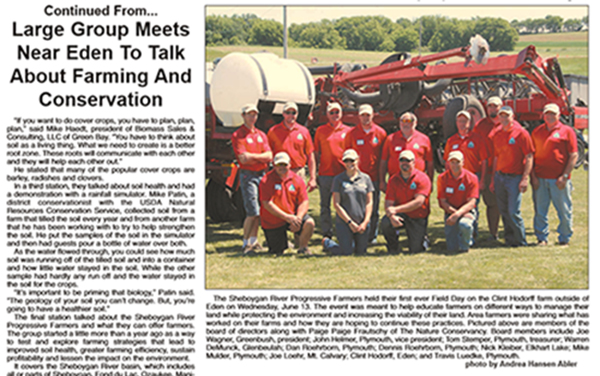 ---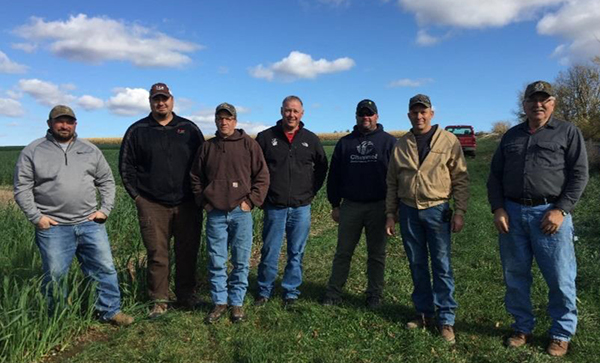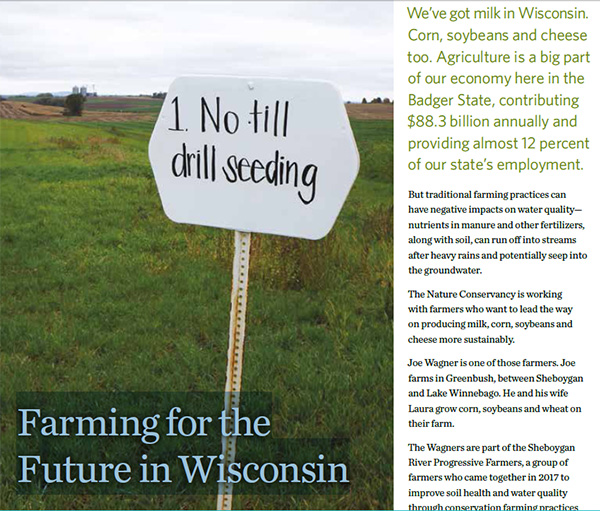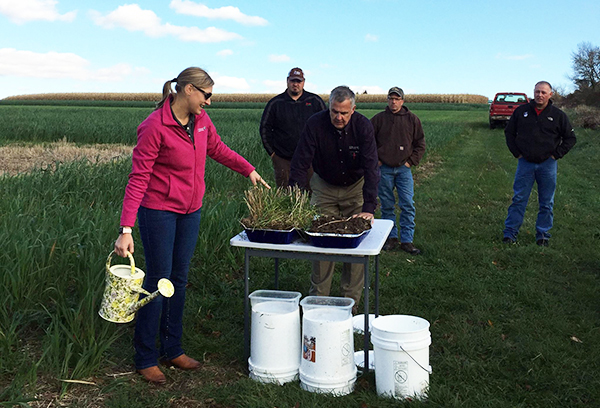 October 25, 2017
We were in the field to see how 2 of the Sheboygan River Progressive Farmers are using cover crops like oats and tillage radishes to improve their soil and reduce nutrient runoff into nearby streams. With support from the Kohler Trust for Preservation, The Nature Conservancy is providing technical and administrative support to help the Progressive Farmers build their organization and get more conservation practices on farm fields in the region.