SRPF Scholarship Program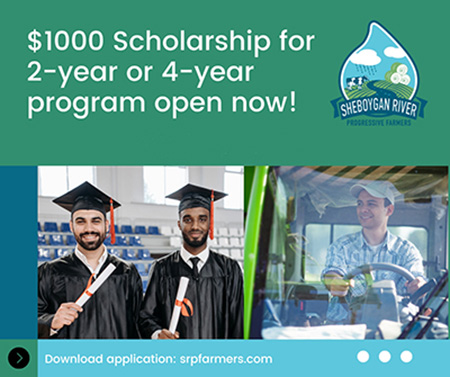 SRPF is offering $1000 scholarship(s) to graduating high school seniors and current college students who will be enrolled in a two-year technical school or four-year college during the upcoming academic year. Applicant must be pursuing an agriculture related or environmental science related degree. Scholarship money will be dispensed after proof of enrollment in second semester is provided and will be paid directly to the college.
The scholarship application is due April 1.
Please mail the completed application to:
Sheboygan River Progressive Farmers
W6431 State Road 67
Plymouth, WI 53073
Any questions, please contact Kara Abraham at 920-838-1066.